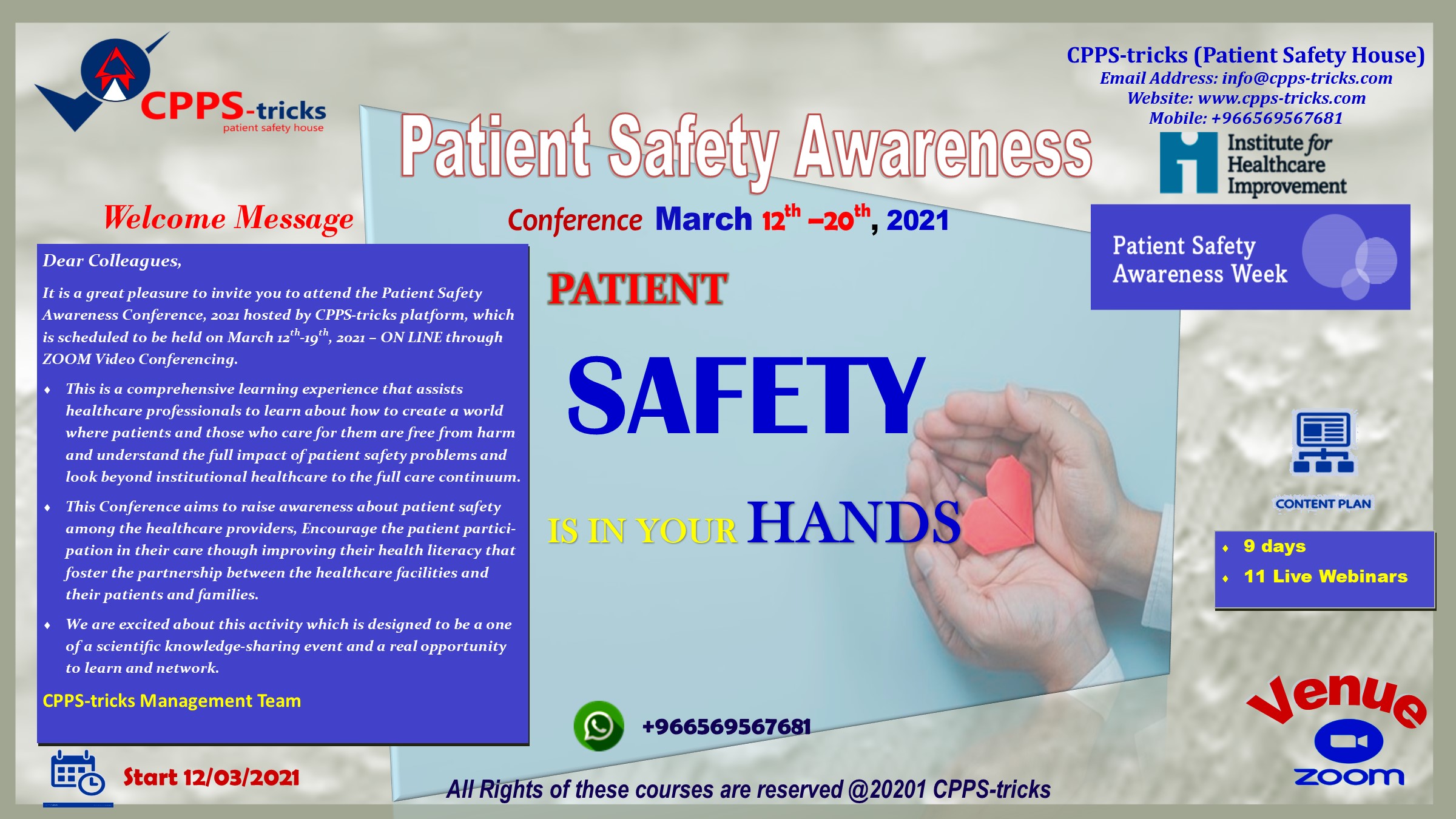 This Event hosted by CPPS-trick on MARCH 12th to 23th, 2021 where you will hear to the event recorded Sessions that conducted from our Experts in Middle East in a truly engaging and
powerful discussion.

This is a comprehensive learning experience that assists healthcare professionals to learn about how to create a world where patients and those who care for them are free from harm and understand the full impact of patient safety problems and look beyond institutional healthcare to the full care continuum.

This Conference aimed to raise awareness about patient safety among the healthcare providers, Encourage the patient participation in their care though improving their health literacy that foster the partnership between the healthcare facilities and their patients and families.

We are excited about this activity which was designed to be a one of a kind knowledge-sharing event and a real opportunity to learn and network.
All recorded sessions are available to be heared with one attendance ceretificate for the Event
Best Wishes,
CPPS-tricks management Team

All rights are reserved © 2009-2022 CPPS-tricks (Patient Safety House)